Game Changers with Danny Garg
Welcome to Game Changers where you meet empowered individuals that are transforming the world for the better
Meet Danny Garg from Valka Yoga.
*   *  *   *
I have stocked the stunning natural cork Yoga mats since Valka Yoga's inception. I love my chakra cork mat! And I've recently begun stocking the organic chakra Yoga bags which are both stunning and eco-friendly. Danny is a Game Changer that I have a great deal of respect for.
*   *  *   *
 Danny, you are an entrepreneur creating natural Yoga products. How and why did you bring Valka Yoga into creation?
Before Valka Yoga, I was living what would, on paper, seem like a good life. I had graduated from the best university in New Zealand, managed to get through law school and secured a coveted consulting job at one of the Big 4.
Yet working as a tax consultant, I felt I was engaged in a fruitless cat and mouse game between corporations and the IRD. What's more, I felt like I was only helping the wealthy become wealthier. Instead, I wanted to create real value. I wanted to create change.
At that time, I modelled for a friend of mine who was selling yoga mats. She did it as a hobby. And I felt if she could do it, so could I. But I knew that if I were to start a business selling yoga mats, there had to be something unique about it.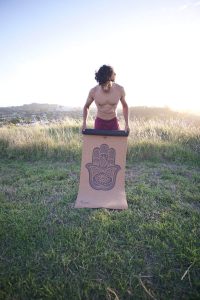 Why is it important that your Yoga products are natural?
Before a Yogi, I am an environmentalist. I grew up in New Delhi where I witnessed first-hand the effects of not caring for the environment. In 2018 and 2019, Delhi was the most air polluted city in the world.
My family lived quite a simple life - as kids, we were taught to live frugally and produce as little waste as possible. I didn't discover Yoga until I moved to New Zealand to study.
Yoga to me is about union - of the body with the soul as well as of the person with the environment.  So, to me, Yogins practicing yoga on toxic mats made by the likes of Nike and Lululemon seemed quite ironic.
This wasn't really "union". I sensed an opportunity.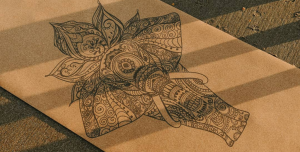 Not only are your Yoga products natural but they are ethical too. Tell us about the people that create these artisan products and how you ensure their working conditions are fair.
The beauty of an eCommerce business is in selling directly to the customer. There is no wholesaler, retailers and distributors to deal with and products are shipped directly to the end customer.
This means healthier margins - which we are able to share in the form of better goods for the customer, a fairer wage towards the artisans who devote their expertise in creating the beautiful products as well as towards causes like sustainability.
Our yoga mats are made in China by a company that is ISO and SGS certified. ISO ensures that products consistently met customer requirements, measures and improves environmental performance, and promotes safe practices for workers.
SGS is the world's leading inspection, verification, testing and certification company, recognized as the global benchmark for quality and integrity. The company that makes the Valka Yoga mats is one of the few that are known to pay their employees fairly, working normal office hours, and even has a canteen where everyone eats together.
All other Valka Yoga items are made by artisans in India. As we purchase directly from them, we are able to provide them with a fair price for their time, effort and care in making all these beautiful creations.
I also frequently travel to India and China to ensure basic health and safety standards are observed in the factories and workshops where the products are made.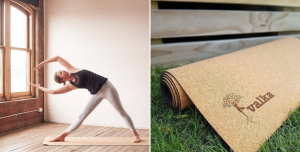 Valka Yoga is a carbon zero rated company. Can you share with us what this really means and the benefits to people and the environment?
The core principle of Valka Yoga is sustainability and I wanted a symbolic way of imbibing this principle in the very fabric of the business. As the yoga mats are made from cork and natural rubber - both sustainable materials sourced from trees - planting a tree seemed to be the best way to go about it.
It is also easily measurable. We can also measure our performance as a business by the number of trees we've planted. Based on some rough calculations, it seemed that planting a tree for every yoga mat sold would more than cover our carbon footprint. And we decided to work with Carbon Neutral as they specifically target biodiversity hotspots where planting a tree has the largest effect on flora and fauna.
Therefore, a person practicing on a Valka Yoga Mat can be in union with the environment - by the physical grounding experienced when practicing on a yoga mat made from natural materials, the creation of less waste as well as the planting of trees.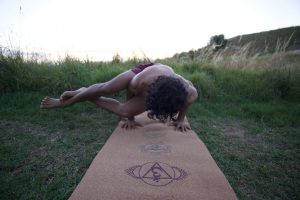 What gives you the most fulfillment from the work that you do?
Providing customers with an outstanding experience. We live vicariously through the joy of our customers experience when using one of our products.
Vinyasa or Yin?  Vinyasa
Reading or writing?  Reading
Dine in or takeaway?  Dine-in (but cooking together at home is the best!).
Active mindfulness or seated meditation?  Active mindfulness
Past or future?  Future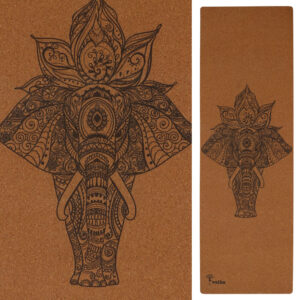 How do you see yourself as a Game Changer?
I would like to show larger businesses that sustainability and profitability can co-exist. There is always room for improvement in production, supply chain and packaging.
In our first year, we were still using plastic packaging which we considered necessary to provide full protection to the products. But I felt dissonant selling natural yoga mats wrapped in plastic.
It took research and experimentation but we were eventually able to get plastic removed from almost all of our products. And we're on the road to becoming plastic-free by the end of the year.
I would like to challenge larger businesses to question everything and push the boundaries of what they think is possible. And become more sustainable.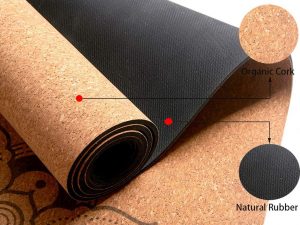 What's your favourite Yoga practice and why?
 Ashtanga.
I feel a good primary series flow covers everything and leads to a good balance in the body. I end up leaving the studio energised and a better person, ready to face the challenges of the modern world - be they mental, physical or spiritual.
Also, I love hand balancing.
Who and/or what inspires you to thrive in life?
I love reading generally, but particularly about entrepreneurs and start-ups. At the moment I'm really inspired by Elon Musk. His attitude of solving problems and adding value to the world is something everyone should adopt regardless of what they do.
I am also inspired by Jeff Bezos and Amazon's customer obsession, although I despise the way they treat their employees and the environment.
I try to imbibe the best qualities of people and grow a little bit every day.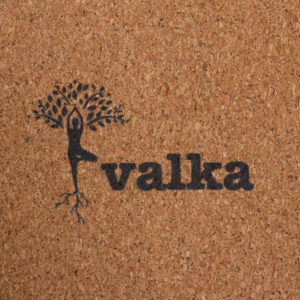 What is one book and/or documentary everyone should read/watch? Why?
"Minimalism - A Documentary About the Important Things" on Netflix. It's about two best friends who started a social movement around living minimalist lifestyles.
It teaches you to love people and use things (rather than the other way round).
To learn more about Danny from Valka Yoga visit -