Continuing the celebration of our Superpowers!
THE SUPERPOWERS OF THE FEMALE BRAIN
Dr Brizendine, Psychiatry, Harvard Medical School
Did you know that every brain begins as a female brain and only becomes male eight weeks after conception?
How the female brain is unique
The communication centre is bigger in the female brain.
Verbal agility (complex language-based analysis).
The emotional memory centre is bigger in the female brain.
The ability to connect deeply with others.
A nearly physic capacity to read faces, tone of voice and states of mind.
The ability to defuse conflict.
The female brain dictates that communication, connection, emotional sensitivity, and responsiveness are primary values. Women prize these qualities above all others and are baffled by a person with a brain that doesn't grasp this (e.g. – men!).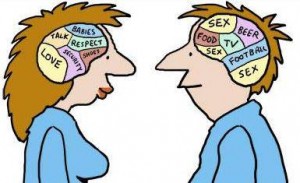 Hormones and the female brain 
Hormones are hard wired into the female brain so much so that they actually create a women's reality.
They are felt at every stage from birth, girlhood, adolescence, motherhood and menopause.
Hormones act as fertilizer for neurological connections.
Because of fluctuating hormones a women's neurological reality is not constant like a man's.
Some parts of the female brain change up to 25% each month with hormonal changes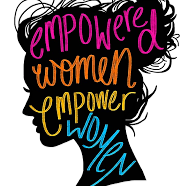 WOMEN'S SUPERPOWERS IN THEIR OWN WORDS
"Hormones for sure! We are so lucky to have them to keep us in check, motivated, ever-changing and evolving."
"Resilience."
"Power surges (hot flushes) remind me that I'm all woman. It also reminds me of the heat & humidity of a tropical Island...and I love that!"
"My superpower is when I connect with a person, they feel heard and seen, and often as a result feel safe to share deep things."
"Our superpowers are being brave to step away from society's concept of what a 'good woman' is. Thoughts like how we are compared to men within the workplace, "grow some balls" but in the words of Betty White "Why do people say 'grow some balls'? Balls are weak and sensitive. If you wanna be tough, grow a vagina. Those things can take a pounding." Brave not perfect by Reshma Saujani
"Emotional capacity."
"The ability to be a chameleon & adapt to the environment I am in. I am a motivated gym goer. I am an artist who creates personal pieces for my customers. I am a sister who listens to her sister who has had a bad day, I am a caring wife and mother and the list goes on."
"The absolute belief there is always another way."
"My loyalty to my family, friends, clients and the people I work with. They know where I stand and that I have their backs."
"Women find ways to bond with others."
"We get in and get stuff done."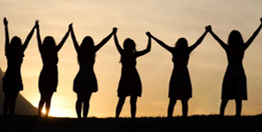 INTUITION AS A SUPERPOWER
A deep knowing
Brings us to the truth of something
A faculty of higher mind
Is sensory
Keeps us safe
Creative problem solving
Sense of purpose
Oneness
Scientists believe intuition operates through the entire right side of our brain, the brain's hippocampus and through our gut.
In Yoga the right side of the brain is the feminine, moon, intuitive, creative.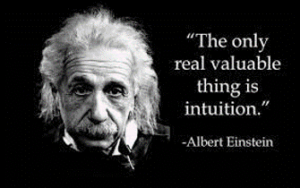 Steve Kardian, a thirty-year veteran of law enforcement, FBI defence tactics instructor, and an expert on the criminal mind, speaks on the power of women's intuition as the key tool to keep them safe in potentially dangerous situations.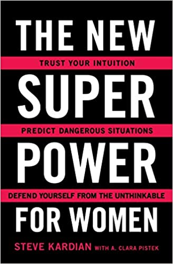 THE SUPERPOWERS OF WOMEN IN BUSINESS
Decision-makers - women are often the decision maker in the home in terms of buying products and services.
Agility– women entrepreneurs adapt to different groups of people and are ready to accept different roles in human communication settings and interactions.
Accepting feedback – women can be less ego-driven when they receive feedback for their product/service/team – female brain signals "change/amend", male signals "competition/danger".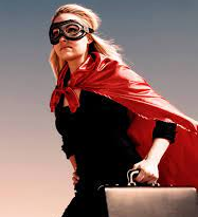 THE SUPERPOWERS OF WOMEN IN COMMUNITY
The wellbeing of our community and society relies on people volunteering their time, effort, skills and energy to an array of services.
Generally speaking women are more likely to volunteer than men.
Volunteering is a superpower and requires kindness, empathy, humility, inspiration, motivation, respect, wonder, celebration, support, connection, compassion, teamwork, commitment, communication…..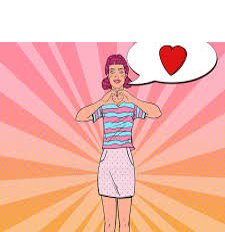 THE SUPERPOWERS OF WOMEN AS MOTHERS
"In deciding to mother a child, women are in fact spiritual heroines called to the daunting adventure of motherhood"
Matsu-Pissot
Chef
Negotiator
Manager
Wellbeing advisor
Teacher
Cleaner
Financial Officer
Nurse
Event planner
Chauffer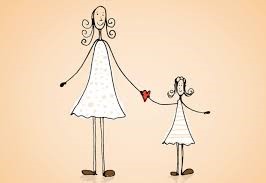 THE DALAI LAMA ON WOMEN
"Some people may call me a feminist, but we need more effort to promote basic human values — human compassion, human affection. And in that respect, females have more sensitivity for others pain and suffering."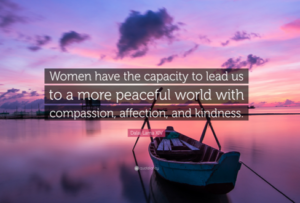 WOMEN & OUR SUPERPOWERS
Women don't need to have a career, a family or volunteer to have superpowers.
We don't get our superpowers from these roles. We bring our superpowers to these roles.
Simply being born a women means we have superpowers.
I Am a Woman,
I Am Enough!