✨  WHY?  ✨
Before I get stuck into our abundant superpowers I wanted to answer the 'Why do I work with women?' question. Here goes...
My Personal Why -
I'm a deep diver who wants to save the world
Working with women is what my soul yearns for
It's what gives me a sense of purpose
It fills my tank with goodness
I inherently believe in the power of women
The Bigger Picture Why -
1/5 of adults aged 15 years+ are diagnosed with a mood and/or anxiety disorder.
The proportion of New Zealanders with high levels of mental distress is trending upwards over time.

(statistics from Mental Health Aotearoa)

In 2015, 12.6% of New Zealanders were prescribed antidepressants (16% of females and 9% of males).

(statistics from National Library of Medicine)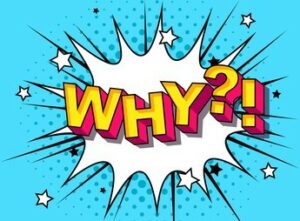 ✨  WHY EMPOWERING WOMEN IS IMPORTANT  ✨
WOMEN'S MENTAL HEALTH & WELLBEING
Women are nearly twice as likely as men to be diagnosed with depression.
This can be linked to -
Puberty - depression rates are higher in females than in males
Premenstrual Syndrome (PMS) - anxiety, irritability and the blues
Premenstrual Dysphoric Disorder (PMDD) — debilitating depression
Pregnancy - dramatic hormonal changes, lack of social support, miscarriage, infertility, stopping antidepressants.
Postpartum Depression affects 10-15% of women
Menopause - risk of depression can increase during menopause

(Statistics from Mayo Clinic - a nonprofit organization committed to medical clinical practice, education & research)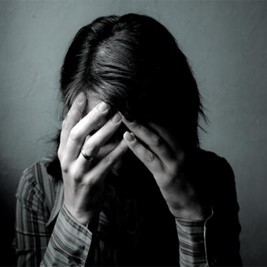 OTHER FACTORS CONTRIBUTING TO HIGHER DEPRESSION RATES IN WOMEN
Unequal power and status
Sexual, emotional or physical abuse
Work & family overload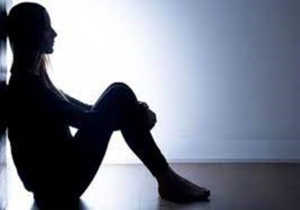 ✨  THE BACK STORY TO OUR SUPERPOWERS  ✨
SOME REASONS WHY WOMEN MIGHT NOT BELIEVE WE HAVE SUPERPOWERS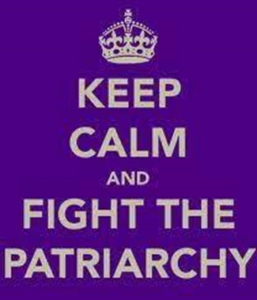 Patriarchy is a social system in which men hold primary power and predominate in roles of political leadership, moral authority, social privilege and control of property.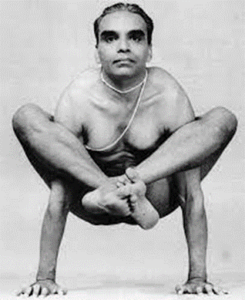 Yoga has been dominated by males for eons. Male gurus, postures that best suit men, patriarchal and rigid teaching, abuse to women, ancient texts featuring males.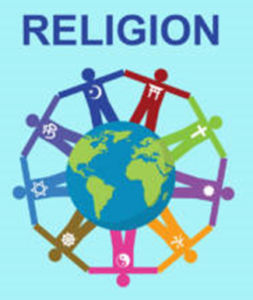 Christianity has a male God, Jesus is a male, many stories in the bible are of heroic men. Females can be portrayed negatively such as Eve and Mary Magdalene.
✨  REWRITING HERSTORY  ✨
SO WOMEN BELIEVE IN THE POSSIBILITY OF THEIR  SUPERPOWERS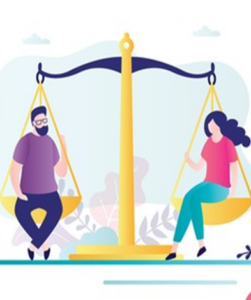 Egalitarianism honours that all people are equal and deserve fair rights and opportunities. It is based on equality. We are at a turning point in time where old beliefs are being shaken up and new ones are being birthed.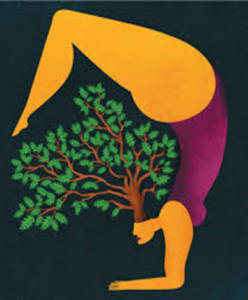 Yogini's such as Uma Dinsmore Tuli's retell the ancient story of women in Yoga that pre-dates modern 'masculine' Yoga. Uma's work is truly potent in its empowerment of women. I love her! Check her out at www.yonishakti.co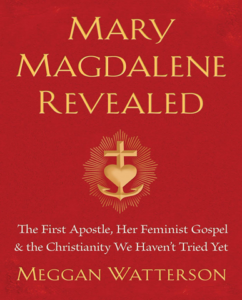 Author & feminist theologian, Meggan Watterson, has devotedly researched the role of women in Christianity. Her book on Mary Magdalene is stunning and begins to tell the untold stories of women in ancient biblical times. It's a must read!
✨  I'M PRO-WOMEN, NOT ANTI-MEN!  ✨
AND YES, THERE'S A DIFFERENCE!
I'm a feminist (I believe in empowering women), I'm not a man-hater. In fact, some of my most favourite people are men. I'm married to a good man, I have a fabulous son, a wonderful dad and my Grandad would be one of the most spiritual and beautiful people I've ever known.
Just because I wear blue doesn't mean that I don't like yellow. What I mean is that just because I'm pro-women does not in any way mean I don't like men. We need both genders to create balance and harmony in our world. What has happened is that for thousands of years the balance hasn't existed. Patriarchy is a system that ultimately doesn't serve women or men.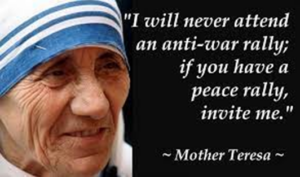 ✨  SO YOU HAVEN'T EVEN MENTIONED OUR SUPERPOWERS!  ✨
With good reason. Many women don't believe in their superpowers because it is such a foreign concept. I think it's really important to outline the context for women in our modern life and why empowering us is so crucial.
We can't change something we don't have an awareness of. A true celebration of our feminine powers comes from acknowledging both the shadow and the light.
In the next part of this blog series, I'm going to celebrate our superpowers. Tune in!