Eco friendly, cork Yoga mats. Stunning designs & awesome to use. Good for the people , good for the earth, good for your practice!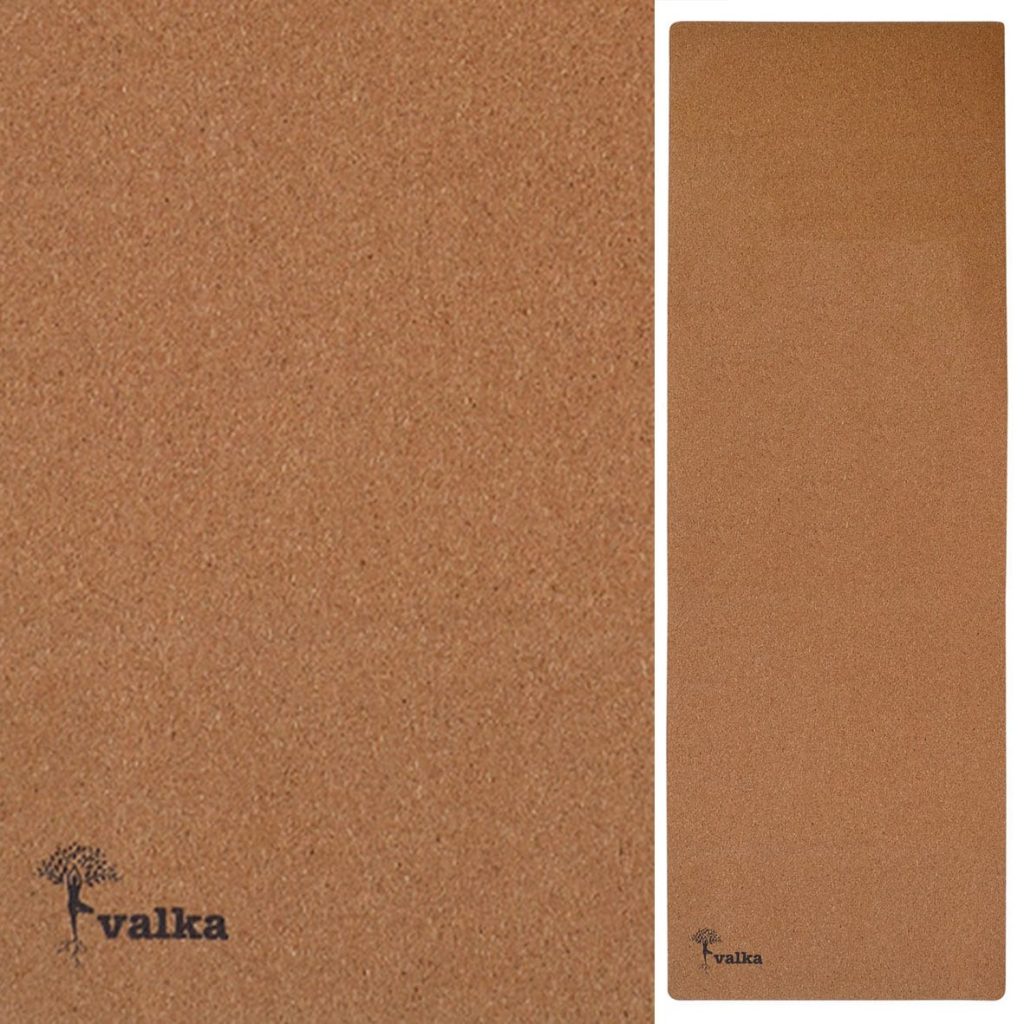 Natural cork is for those that like to keep it simple.  This is a premium mat – a bit thicker and wider for added Yoga goodness!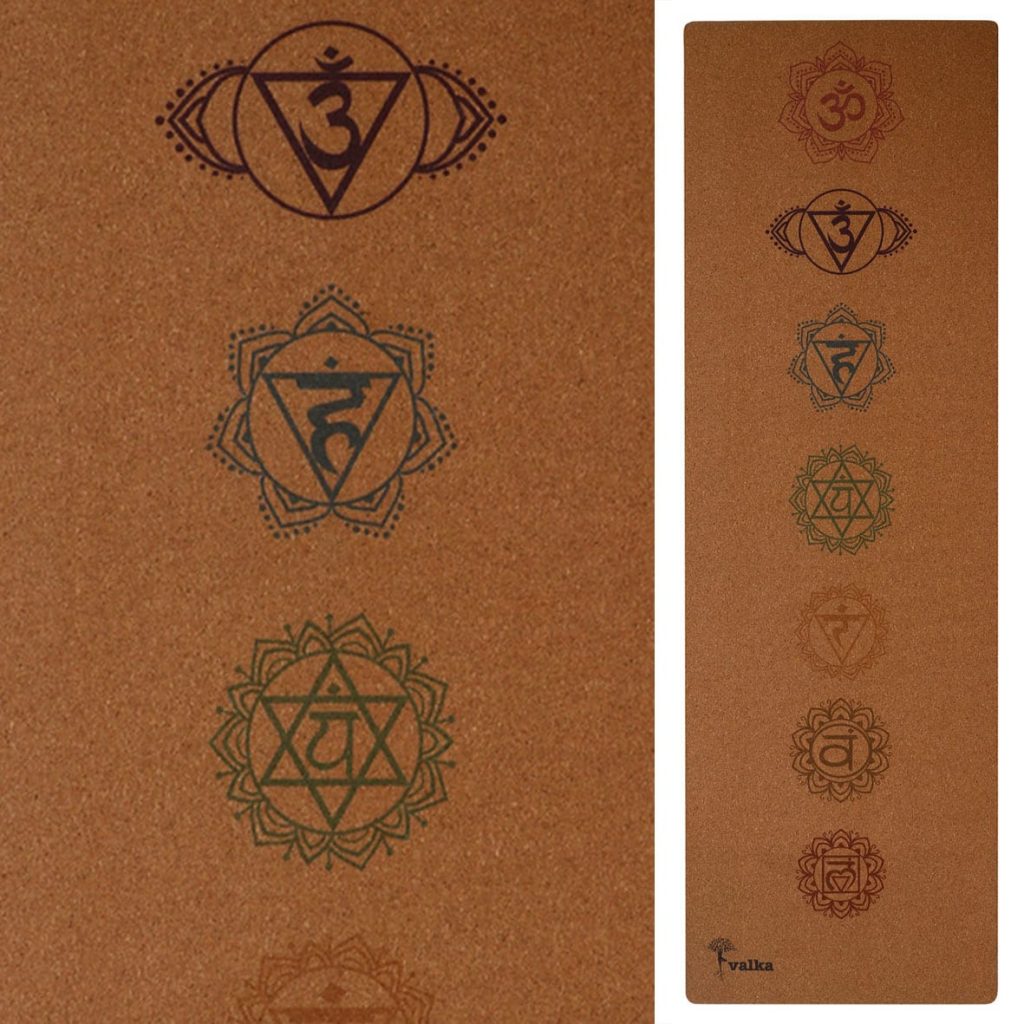 The Chakra design represents the seven centres of spiritual power within us all. Light up your practice with energy and positivity.
The Elephant design inspires the yogi to strive for the strength and steadiness of the Indian Elephant in their daily practice.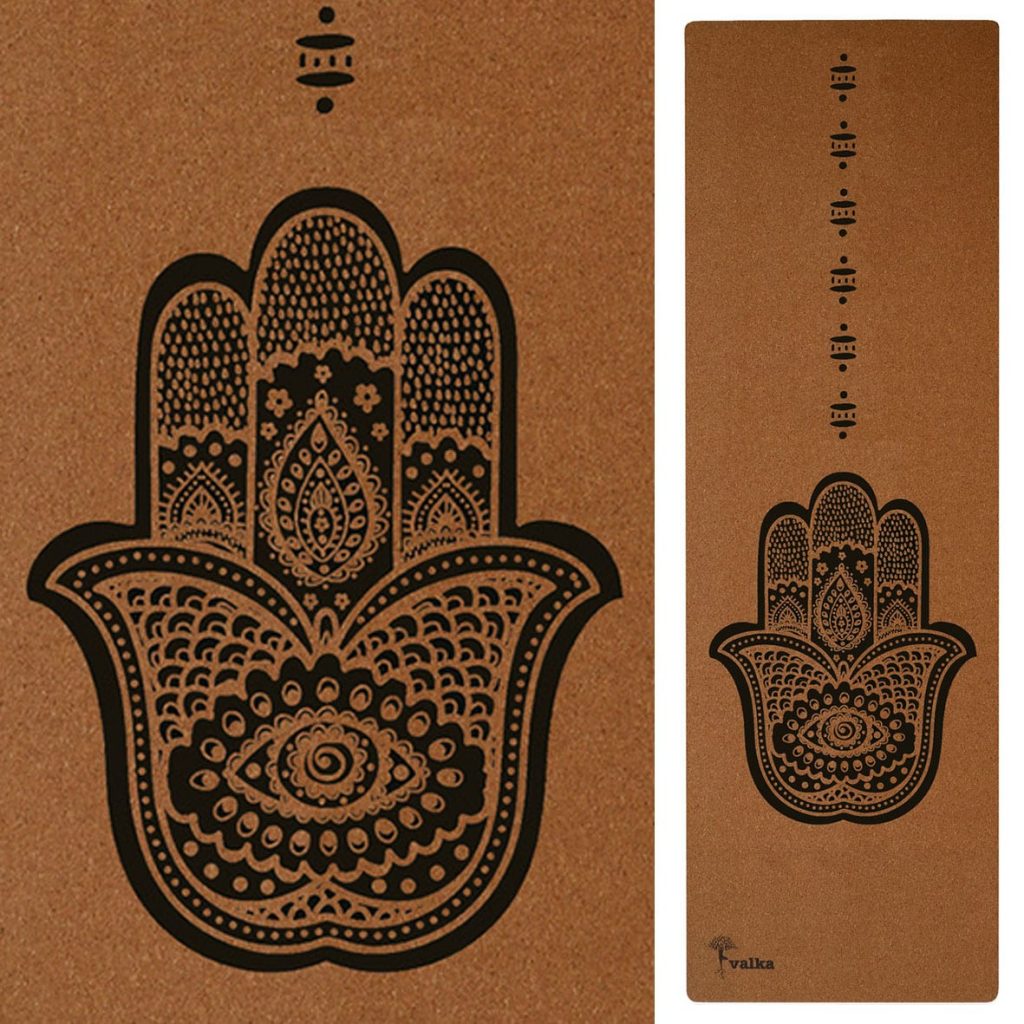 The Hamsa design represents protection and wishes the yogi happiness, luck, health and good fortune in their practice.
"I initially purchased my Valka yoga mat because I instinctively prefer natural products. I find the cork surface lovely to practice on for both softness and also stability in asanas. I also love the meaning of the design I chose which is happiness, luck, health and good fortune. These are often the affirmations I use during practice."
"I love my cork yoga mat. The designs are awesome. I find this mat more comfortable than the synthetic one I started with. I love that it is made from all-natural products. Our little white dog also loves it ... a bit too much."
"I love how my cork Yoga mat is made out of natural &; sustainable products. The elephant print is beautiful with a gentle calming effect. The mat is exactly what I've been looking for. It's soft, smooth and has a good grip while being easy to flow on."